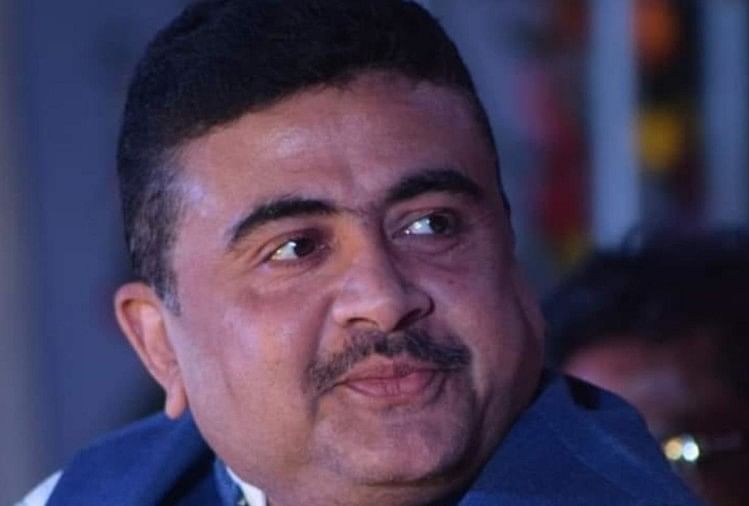 News Desk, Amar Ujala, Kolkata
Updated Tuesday, December 1, 2020 at 0:00 AM IST
Subhendu Adhikari (file photo)
– Photo: Facebook
Political turmoil has intensified in the state ahead of Assembly elections in West Bengal next year. BJP national president JP Nadda has recently been given Z-plus security after party general secretary Kailash Vijayvargiya was injured in a stone-throwing attack on his convoy during a visit to Bengal. After him, the security of Shubhendu Adhikari, a rebel MLA from the ruling Trinamool Congress in Bengal, has been turned into a Z-plus. According to a report, the central government has taken this step keeping in mind their risk.
Shubhendu Adhikari was a minister in the Mamata Banerjee government of West Bengal. On November 2 last month, he resigned as transport minister. While resigning, he said that his identity was that he was the son of West Bengal and India. I will always fight for the people of Bengal.

Not only that, he also sent a message to the party leadership. In it, he said it was no longer possible to work while in the party. The official is considered an influential leader with public support. Her resignation is considered a major blow to Mamata Banerjee.
Also read: The BJP delegation will meet the Election Commissioner in Bengal today to discuss law and order
Rajiv Banerjee may leave Mamata's company after Shubhendu Adhikari
After Shubhendu Adhikari, Rajiv Banerjee can leave the party along with Mamata. Recently, he alleged that those with close ties to the leadership are valued, while hard workers are sidelined. He claimed that there are few people in politics today who want to consume power and serving the people is not their goal.
Bullet proof car to Vijayvargiya
Security has been beefed up for BJP national general secretary Kailash Vijayvargiya. Now the central government has given them Z-Plus security and bullet proof cars. Official sources said on Monday that the Union Home Ministry had directed to include the armed vehicle in the BJP leader's convoy and ensure that he was traveling in an SUV. The ministry has taken this step after the attack on the convoy of BJP president JP Nadda.