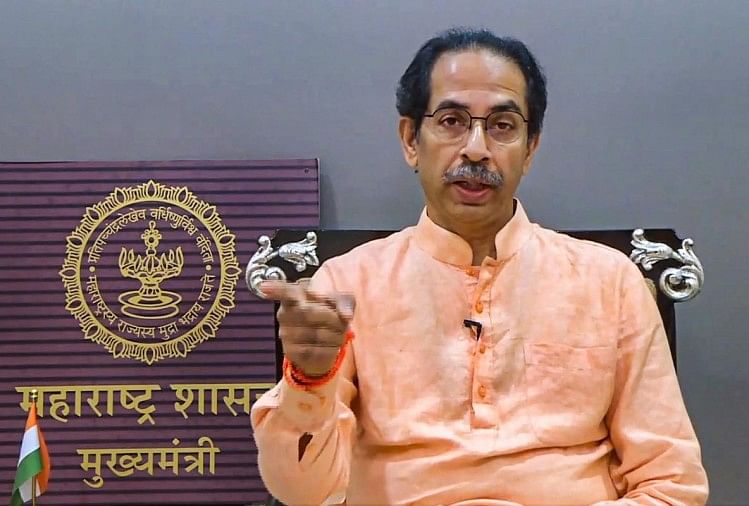 Maharashtra Chief Minister Uddhav Thackeray
– Photo: PTI (file)
On Tuesday, Maharashtra Chief Minister Uddhav Thackeray targeted the central government. "No one comes and kills us, we will never tolerate it," he said. Thakur said that the Enforcement Directorate (ED) has been slapped in the case against MLA Pratap Saranaik. We do not do such perverted politics nor will we tolerate such politics.
Responding to a supplementary demand in the assembly on the second day of the winter session of the state legislature on Tuesday, Chief Minister Thackeray attacked the opposition BJP. He said that MLA Sarnaik has already received security from the Supreme Court and his son has been summoned by the ED. If he had a grandson, ED officials would call him in for questioning.

Earlier, Leader of the Opposition Devendra Fadnavis condemned the government during a discussion in the House on the proposed privilege violation. He said that you should not be proud of power in your mind. If anyone is doing wrong, action should be taken against them according to the law. We do not agree with the views of Arnab Goswami and Kangana Ranaut.
Regarding the reopening of the suicide case against Goswami in 2011, he said, "There are laws to punish Arnab Goswami if he has done anything wrong." But a closed case was opened against him. The Supreme Court has not ruled in any case of suicide.
Shiv Sena Minister Anil Parab intervened and said that the Supreme Court order was limited to Goswami's bail plea and the (Bombay) High Court had not dismissed the case against the television journalist. Parab said the state government would review the Supreme Court's remarks. Fadnavis said, you should not be proud of power in your mind.
Arnab had a camera in the United States: Fadnavis
Former Chief Minister Devendra Fadnavis revealed in the assembly on Tuesday that Arnab Goswami, the editor-in-chief of the Republic of India, had also tried the media against me three times. During a meeting with American investors, I also had a camera behind me. I was doing my job and the camera was doing its job.
"But I have neither imprisoned him nor offered to violate his privileges," he said. We answered them according to the law. Fadnavis said that he did not support actress Kangana's tweet. But his house cannot be changed because it is the state of law. Not Pakistan.