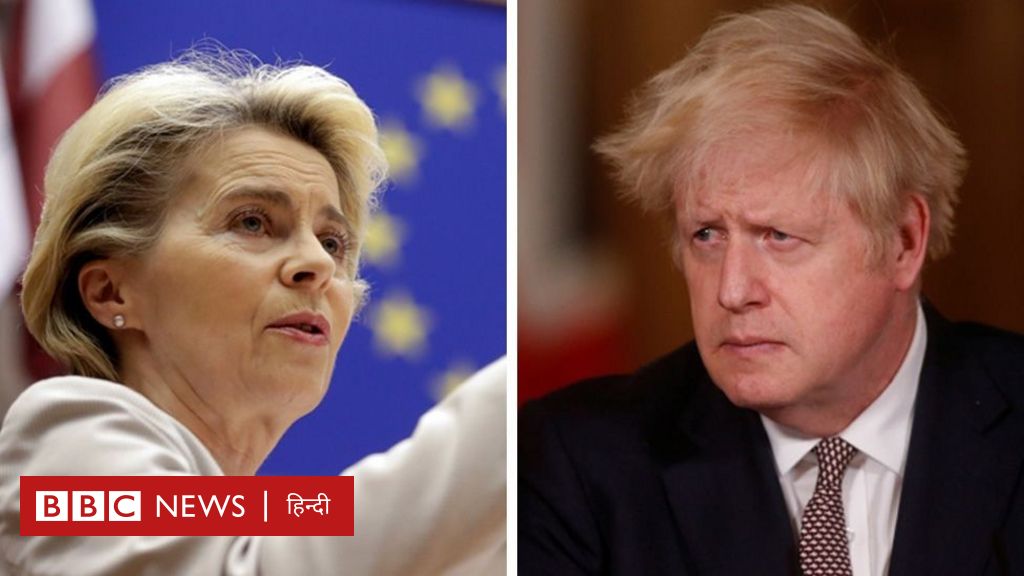 The UK and the European Union have agreed to continue post-Brexit trade agreement talks.
In a joint statement, British Prime Minister Boris Johnson and European Union President Ursula van der Lane said "more needs to be done to move forward."
During this time they also discussed 'some important unresolved issues'. He also agreed to continue the talks.
Earlier this week, Boris Johnson and Ursula von der Lane decided whether to continue talks until Sunday. However, British Foreign Secretary Dominic Rabb said the talks were likely to continue after Sunday.
The Prime Minister will now discuss the decision in the Council of Ministers.
The UK and the European Union have been negotiating a post-UK trade agreement since March and are trying to complete the process before the transition period ends on December 1.
The UK will stop following EU trade rules from December 1.
After this, both sides will again decide on a trade agreement under WTO rules.
If there is a trade without a trade agreement, then there may be an increase in the fee for the goods bought and sold.
"Despite repeated failures to negotiate a year-long agreement, we feel we need to be more accountable to move forward," said Ursula von der Lane.
Boris Johnson had previously expressed the "strong possibility" that Britain would not be able to enter into a post-Brexit trade agreement with the European Union.
The Prime Minister of the United Kingdom Boris has said that the talks will continue but now the business and the people must be ready for this outcome.
Britain seceded from the European Union in January 2020. But with an 11-month transition period, both sides have had time to negotiate an agreement.
The European Union (EU) has issued emergency plans if Brexit trade talks with Britain fail.
The purpose of these plans is to ensure basic air and road links between the UK and the EU. It also involves ensuring the possibility of fishing in each other's waters.