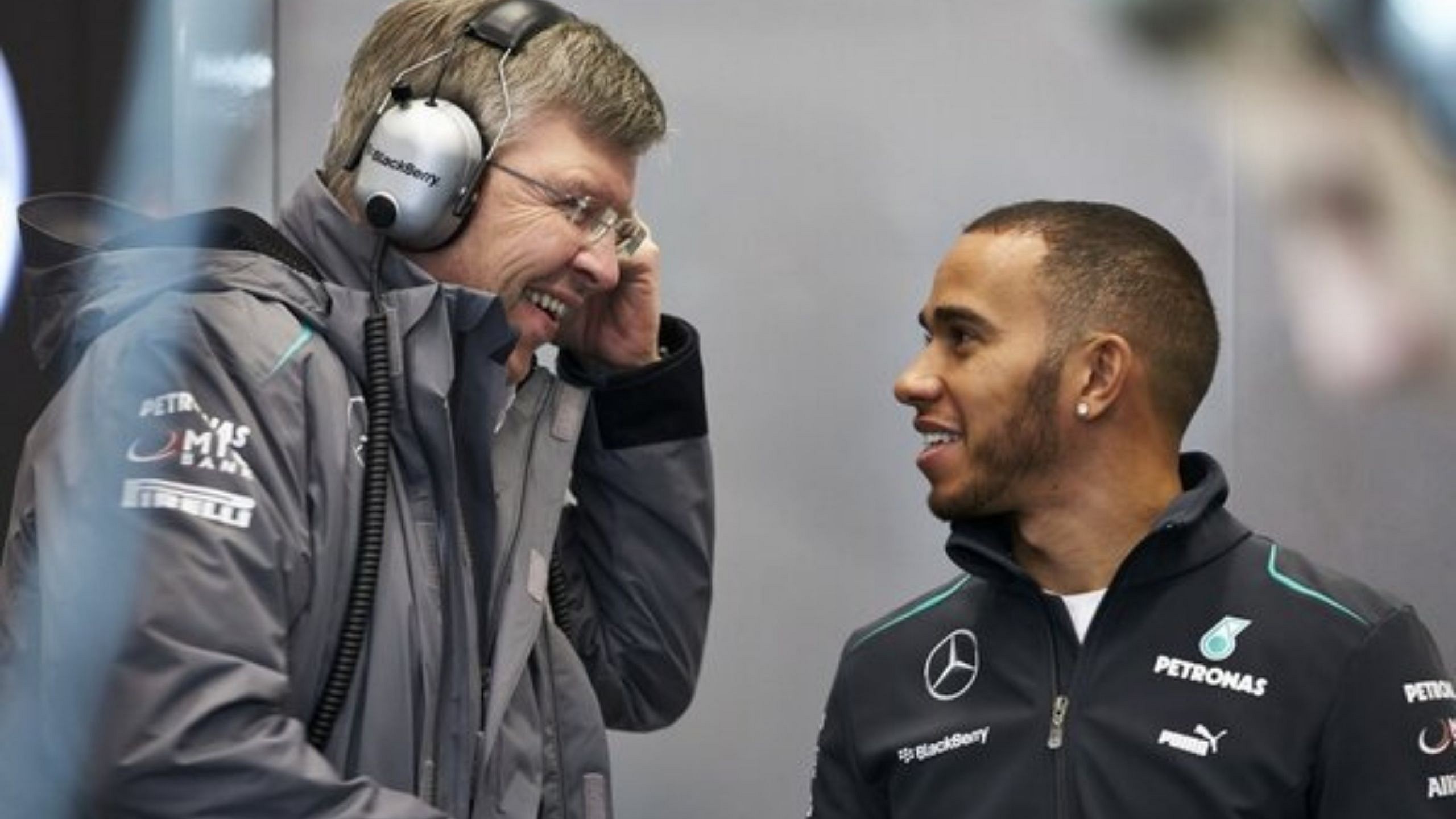 "That's not his style" – Ross Brawn is strongly impressed with Lewis Hamilton after the Mercedes driver landed at Abu Dhabi, despite only recently recovering from a Covid-19.
Lewis Hamilton was replaced by George Russell at Mercedes for the Sakhir GP after he tested positive for Covid-19. Hamilton was also expected to miss the season finale at Abu Dhabi, allowing Russell one more shot with the W11.
Ross Brawn on Lewis Hamilton …

"It's hard to pick a weakness in his Lewis's arsenal. Right now, he is at the peak of his career. And I don't know where his form will begin. " # F1 pic.twitter.com/q9emka55tH

– Planet F1 (@ Planet_F1) November 18, 2020
Russell even attended Media Day on Thursday representing Mercedes, but that was the last one. Lewis Hamilton recovered in time to race for his team and capture a podium spot. Ross Brawn, MD of Formula 1, paid tribute to the driver and his passion for the sport.
"Lewis was a little under the weather this weekend, but he did everything he could to be capable enough to race. With the title won, he could easily take off the race as we saw how hard Covid-19 can hit you, but that's not his style. Lewis showed his passion for the sport by pressing when he got sick and it was an impressive effort to make the podium. "
Read also: Lewis Hamilton sheds light on the role of Ross Brawn and Niki Lauda to convince him to join Mercedes
Ross Brawn excited for Lewis Hamilton's fight against Max Verstappen next season
Brawn also expressed optimism that Mercedes will come a real fight from Red Bull next season after Max Verstappen won the Abu Dhabi Grand Prix. Red Bull has improved over the course of the season, and with the cars not drastically changing, it could be a much closer battle next season.
"It was great to see Red Bull and Max Verstappen win on merit and the result can give us some optimism that there will be bigger fights at the front next year, especially since the cars don't change much."
"What's encouraging if, if you consider the beginning of the year, Mercedes had a big advantage, but during the season Red Bull took that off. The RB16 didn't work, but they ordered it."
Read also: "I would love to complete it before Christmas" – Lewis Hamilton can't wait to sign a Mercedes contract addition