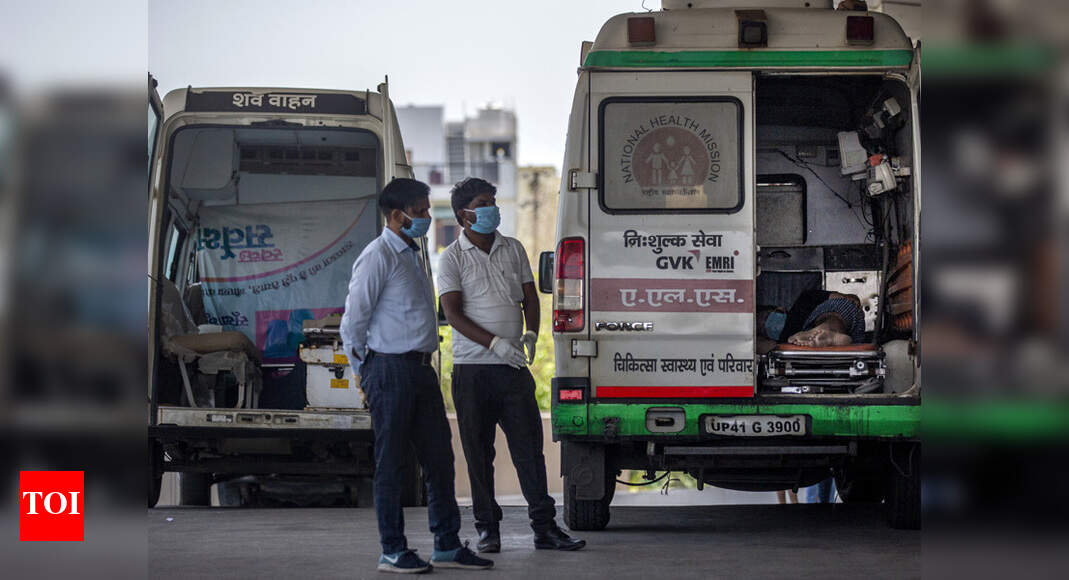 NEW DELHI: At least 85% of people recover after Covid-19 without any specific treatment in the form of Remdesivir, steroids or any other drugs, AIIMS director Dr Randeep Guleria said on Wednesday.
Addressing issues related to Covid-19 along with Dr. Devi Shetty, president of Narayana Health; and Dr. Naresh Trehan, president of Medanta; via video conference, Dr. Guleria said most patients have traits such as a common cold, body aches, fever, sore throat, and some may have gastritis, for five to seven days.
"They will recover from just symptomatic treatment, which means just taking paracetamol, keeping you hydrated during your regular exercise, taking your vitamins and just being positive about your health," he said. "Only 15% of people who may persist to what we call a moderate illness where your oxygen saturation may drop or you may have a high-grade fever need careful monitoring and care."
Dr. Shetty said that if someone has symptoms like body aches, fever, cold, cough, nausea, diarrhea or vomiting, he should be tested for Covid-19. "If you can't take the test on the same day, please isolate yourself. If you test positive, you don't want to end up infecting all your family members. "
Every household now has at least one or two heart rate monitors that are not expensive, he said. "Oximeters are very reliable. Check your oxygen saturation at least once in six hours. Then walk for six minutes, and check it again. If your oxygen saturation stays around 94%, no problem. But if it falls after exercise, you should call your doctor. It is very, very important that you get the right treatment at the right time. "
Dr. Trehan said it is important for a patient to let the treating physician understand her or his symptoms and severity, and age and abilities before giving her advice. After assessing a patient, "treatment can begin at home immediately. If there is a significant drop in oxygen, and the doctor advises to accept, you may do so," he said.
Very few patients will need hospitalization, Dr. Trehan said, adding that people should not use or reserve oxygen just for a safety blanket. "It should be used wisely, and any patient who needs it should get it," he stressed.
The director of AIIMS said Covid-19 vaccines have prevented people from getting a severe disease, although it may not prevent the infection. But masks and proper Covid behavior are necessary even after vaccination, Dr. Guleria pointed out.