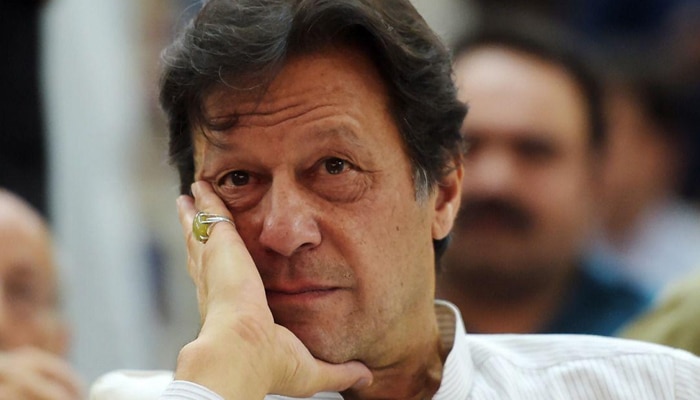 Islamabad: The grand reception of Indian Army Chief General Manoj Mukund Narbhane in Saudi Arabia and the UAE has not only raised Pakistan's concerns but also raised questions about Imran Khan's ability. . General Narwane is the first Indian army chief to visit Saudi Arabia and the UAE. His visit is very important from India and shows that Pakistan has come out of the 'good book' of Arab countries, especially Saudi Arabia.
General Manoj Mukund Narawane met with Major General Saleh Mohammed Saleh Al Amiri, Commander of the UAE Army and Staff. During the meeting, the two officials also discussed issues of mutual interest and defense cooperation. General Narwane was welcomed by the Guard of Honor at the headquarters of the United Arab Emirates Land Force. This is seen as a growing rapprochement between India and the two. This is just a matter of disturbing Pakistan. He fears that India could push the UAE and Saudi Arabia away from Islamabad.
READ ALSO: US bans Turkey from buying S-buying00 in Russia
'Did our relationship get better or worse?'
Pakistan's Prime Minister Imran Khan's ability to strengthen India's ties with Arab countries is also being questioned. Former Pakistani Prime Minister and Leader of the Opposition Shahid Khakan Abbasi has targeted Imran over his foreign policy. According to local media, Abbasi said that we cannot decide the foreign policy of other countries but we can think about our foreign policy. We need to see if our relations with other countries have improved or deteriorated.
Video
Shuffle Mark in Qureshi
Abbasi said whether Saudi Arabia has relations with India or not is a personal matter. But we need to see if our relationship with Saudi Arabia has improved. The former prime minister looked at Foreign Minister Shah Mahmood Qureshi and said that our relations with Saudi Arabia had soured because our foreign minister had already talked about Saudi Arabia.
The cost of Khan's wrong policies
Not only Abbasi, but most Pakistanis felt that Saudi Arabia and the UAE were India's friends because of Imran Khan's wrong foreign policy. Please note that after Qureshi's statement, the Saudis demanded the same from Pakistan. Since then, Pakistan has been trying to contain Saudi Arabia. From Imran Khan to Pakistan's army chief, they have tried to quell Saudi anger, but have failed.