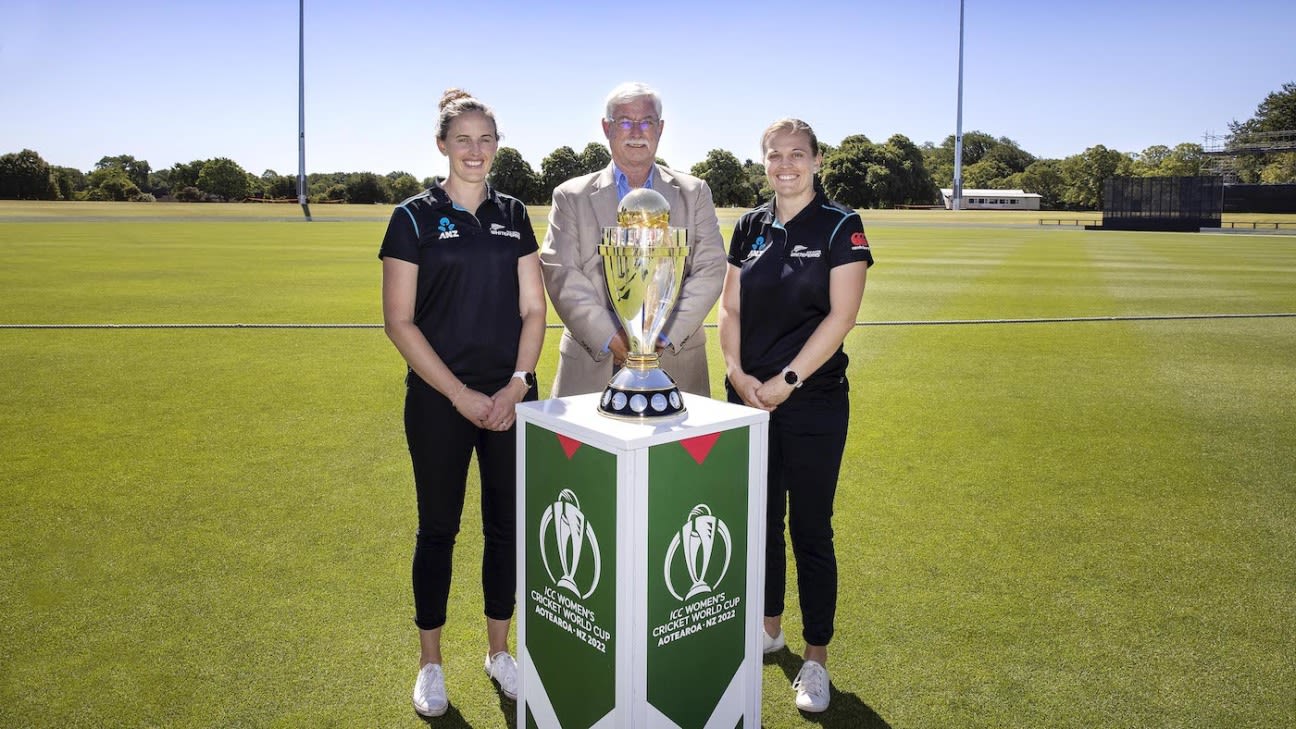 Hosts New Zealand will kick off the Women's ODI World Cup 2022 on March 4 against one of the qualifying sides in Tauranga, as eight of the best teams in women's cricket will battle over 31 matches in 31 days across six cities.
Defending champions England will begin their campaign with a high-level meeting against Australia on 5 March in Hamilton. And 2017 runners-up India will hope to improve as they too will start to face the qualifying side on March 6th.
While New Zealand, Australia, England, South Africa and India have qualified, three qualifying sides will come from a tournament to be held in Sri Lanka between June 26 and July 10, 2021. About the format of the World Cup itself , all eight teams will play against each other once and the top four will go to the semifinals.
Wellington will host the first semi-final on 30 March and Christchurch will host the second semi-final and the final on 31 March and 3 April. All three games will have a backup day. Auckland and Dunedin are the remaining two of the six places preserved from the original 2021 timetable.
Auckland will also host the massive two-header weekend when India will face Australia on 19 March, and New Zealand will face England the following day. An ICC statement confirmed that all matches will be broadcast directly to a "huge global audience".
The Hagley Oval has only recently been improved by floodlights and New Zealand veteran Amy Satterthwaite is keen to see how her home ground will look like playing time.
"Playing in a World Cup at our own kicking here in Christchurch, under lights, would be a real career," she said. "It was hard to watch the T20 Women's Cricket World Cup from the sidelines in March (after birth in January) so seeing the match schedule completely locked in for the ODI World Cup here in 2022 gives both me and the rest of the team a goal for strive as we prepare for the next 16 months. "
In addition to being named champion, the team that will win everything will leave with a prize money of NZD 5.5 million (US $ 3.9 million approx.). India has come close to those honors and Mithali Raj is eager to return.
"India is doing very well at ICC tournaments in the past three or four years, whether you're talking about the World Cup (ODI) or the recently concluded T20 World Cup," she said. "And if we manage to win the tournament in 2022, it will be a massive inspiration for the next generation of girls, as the over 50 format is considered the pinnacle for any cricketer."
The World Cup had to be postponed from its original date in 2021 due to the Covid-19 pandemic and will be one of two cricket women from the buffer in 2022 along with the Commonwealth Games in England.
2022 Women's ODI World Cup schedule
New Zealand vs. Qualifier, 4 March, Tauranga
Australia v England, March 5, Hamilton
Qualifier against South Africa, 5 March, Dunedin
Qualifier against India, 6 March, Tauranga
New Zealand vs. Qualifier, 7 March, Dunedin
Australia vs. Qualifier, 8 March, Tauranga
Qualifying against England, March 9 Dunedin
New Zealand v. India, March 10, Hamilton
Qualifier against South Africa, March 11, Tauranga
Qualifier against India, March 12, Hamilton
New Zealand v. Australia, March 13, Wellington
South Africa v. England, March 14, Tauranga
Qualifier vs. Qualifier, March 14, Hamilton
Australia vs. Qualifier, March 15, Wellington
England v India, March 16, Tauranga
New Zealand v. South Africa, March 17, Hamilton
Qualifier vs. Qualifier, March 18, Tauranga
India v. Australia, March 19, Auckland
New Zealand v England, March 20, Auckland
Qualifier vs. Qualifier, March 21, Hamilton
India vs. Qualifier, March 22, Hamilton
South Africa v. Australia, 22 March, Wellington
South Africa vs. Qualifier, March 24, Wellington
England v Qualifier, 24 March, Christchurch
Qualifier against Australia, March 25, Wellington
New Zealand vs. Qualifier, March 26, Christchurch
India v. South Africa, 27 March, Christchurch
England v Qualifier, March 27, Wellington
First semifinal, March 30, Wellington
Second semifinal, March 31, Christchurch
End, April 3, Christchurch