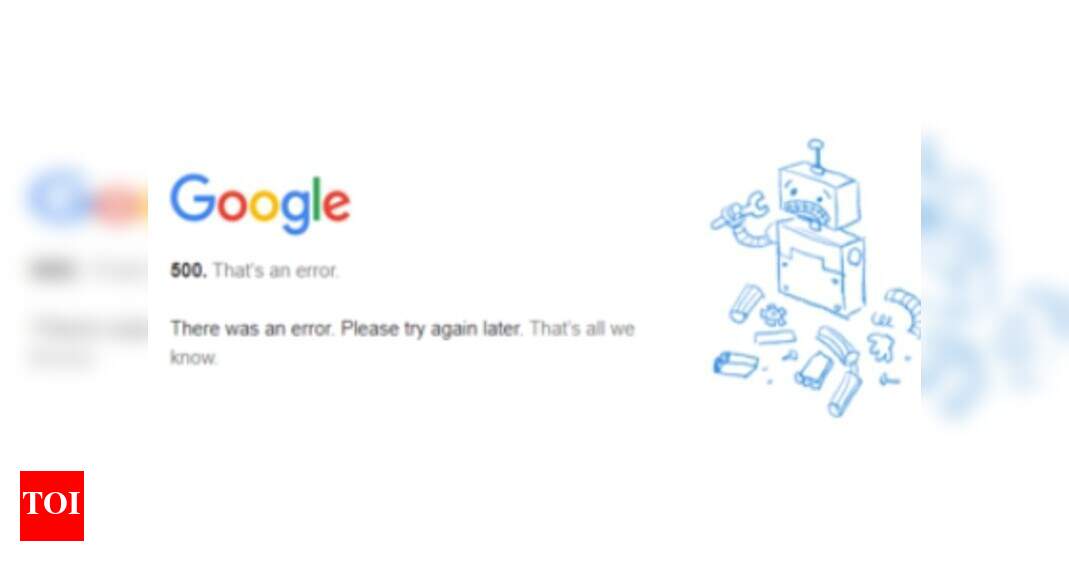 For millions, the world stopped shortly after 5 p.m. on Monday. Several 'essential' services of the internet age – Gmail, YouTube, Google Drive, Maps and GPay – went down at the same time for about an hour.
The outage occurred across India, USA, Canada, Europe, Central and South America. A user, Kshitij, shared a picture of a group of cavemen on fire, to sum up the internet mood. "An illustration of how to live without Google in 2020," he wrote.
Users said they were unable to access their emails, watch videos or access their documents stored in Google Cloud, owned by technology giant Alphabet Inc. Google Cloud later tweeted that the outage was caused "due to an internal storage quota problem" and that the problem had been "resolved". According to real-time downtime tracker downdetector.com, the disruption in all services began around 5:30 p.m. At the peak of the disruption, YouTube was the worst hit.
On Twitter, Google was the top trend worldwide with over 1,518,000 tweets, followed by Gmail with over 298,000 tweets.
Also in India the outage has caused a tsunami of tweets and memes on the microblogging website. #googledown, #YouTubeDown and Gmail were the top three trends around 9pm 102k, 175k and 307k tweets.