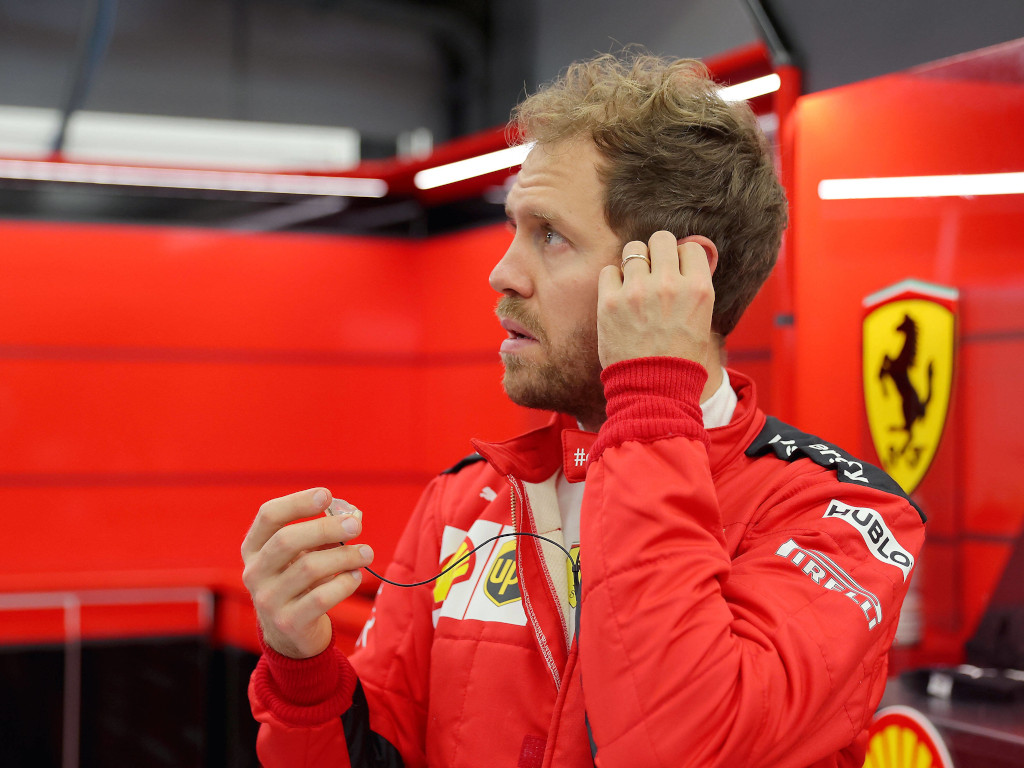 Ross Brawn believes Sebastian Vettel's move to Aston Martin will be a "new beginning" for the German submarine.
Vettel contested his final grand prix in red on Sunday in Abu Dhabi, P14 at night, when Ferrari did not score a single point.
It was a snapshot of his 2020 campaign, a season in which he was second best to Charles Leclerc, as he was at the Yas Marina circuit, and one in which points were hard to come by.
Vettel finished the championship disappointing P13 with just 33 points.
He was however not the only driver to bid farewell to a team on Sunday evening with Carlos Sainz helping McLaren occupy third place in the Construction Championship in his final race for the Woking team while Daniel Ricciardo raced his last grand prix in Renault colors. .
"The 2021 grid will look very different, with several drivers abandoned from the sport while others change teams to start a new chapter," Brawn wrote in his post-race column.
"Carlos Sainz signed a maximum before his transition from McLaren to Ferrari, the Spaniard strengthened his game again this season while Daniel Ricciardo signed his time at Renault with points and the fastest lap of the race ahead of his McLaren move.
"This was another punishing weekend for Sebastian Vettel, but the Aston Martin project offers him the chance of a fresh start after the toughest season of his career."
The 2020 P13 was Vettel's worst result in Formula One, even worse than his debut season with Toro Rosso, where he was eighth.
Thanks to you, # Seb5 ♥ ️ #essereFerrari🔴 #GrazieSeb #AbuDhabiGP 🇦🇪 pic.twitter.com/ga7lEjZsmf

– Scuderia Ferrari (@ScuderiaFerrari) December 13, 2020
Grab the official Racing Point 2020 collection via the Formula 1 store
While Formula 1 also probably lost Daniil Kvyat and Alex Albon or Sergio Perez from the grid, another man dismissing was Chase Carey.
The Formula 1 boss retired after Abu Dhabi, handing the reins to former Ferrari team boss Stefano Domenicali.
Brawn applauded Carey for what he has done for the sport since Liberty Media became owner.
"Thanks to our CEO Chase Carey for the last four years," he said.
As an "outsider" to F1, he has performed a remarkable task of understanding the complexities and nuances of our sport.
"He gave us a new perspective on the business side and an enthusiastic perspective on the sport itself. He showed real leadership in some difficult times.
"From a personal point of view, it has been a pleasure working with Chase and I am very pleased that he will remain part of the family as a non-executive chairman."
Follow us on Twitter @ Planedo_F1 and like ours Facebook page.