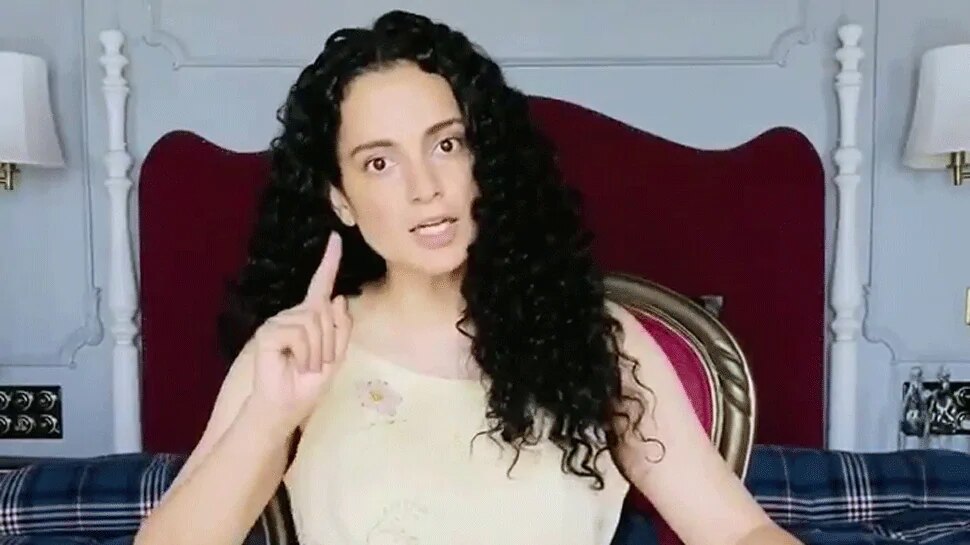 Mumbai: Actress Kangana Ranaut's problem is on the rise. Shiv Sena MLA Pratap Saranaik has informed that privilege has been violated against Kangana. Sarnaik says the actress tried to tarnish her image by making false allegations. Therefore, he has informed the Speaker that his privilege has been violated and demanded action against Kangana. Kangana has already targeted the Maharashtra government for her statement.
Kannar Ranaut tweeted about Sarnaik (Pratap Sarnaik). In his tweet, he said that he would get a Pakistani credit card from Sarnaik's house. At the same time, the Shiv Sena leader has now reported the violation of privilege against the actress. After the approval of Assembly Speaker Nana Patole, Kangana may have to appear in the House and give an explanation.
Video
Also read – Ranveer Singh and Varun Dhawan trolls Sara Ali Khan
'Conspiracy to Defame Me'
The Shiv Sena MLA said that he received the tweet from a Pakistani credit card during a search of his residence. He further added that he was defamed by the wrong news. My family and I are assisting in ED research. Sarnaik alleged that fake news against Ranaut spread on social media after his tweet. Please note that in the money laundering case, the ED raided his office on November 22.
The beginning of such a controversy
A fight broke out between Ranaut and Sarnaik over the 'poke' remarks. In fact, when Kangana compared Mumbai to Pakistan-occupied Kashmir, Sarnaik had threatened her in an interview that the outcome would not be good if she came to Mumbai. However, he also faced criticism for his remarks.
He threatened to break my face when I said that Mumbai is like POK.
India respects all those who keep everything for you and those who take everything from you.
Where you put your future in their faith lies theirs.
India Pakistan Na Ban Jai Sambhalo Yaron https://t.co/3XdWF2m8vC

– Kangana Ranaut (ंग Kanganatium) December 12, 2020
What did Kangana say?
A social media user who tagged Kangana Ranaut wrote, 'Kangana was right. A Pakistani credit card has been found in Sarnaik's home. In response, Kangana wrote, 'When I said that Mumbai looks like POK, I was threatened to break my mouth. People in India recognize those who have risked everything for you and are taking everything away from you. The person you trust will decide your future. India and Pakistan should not be friends.