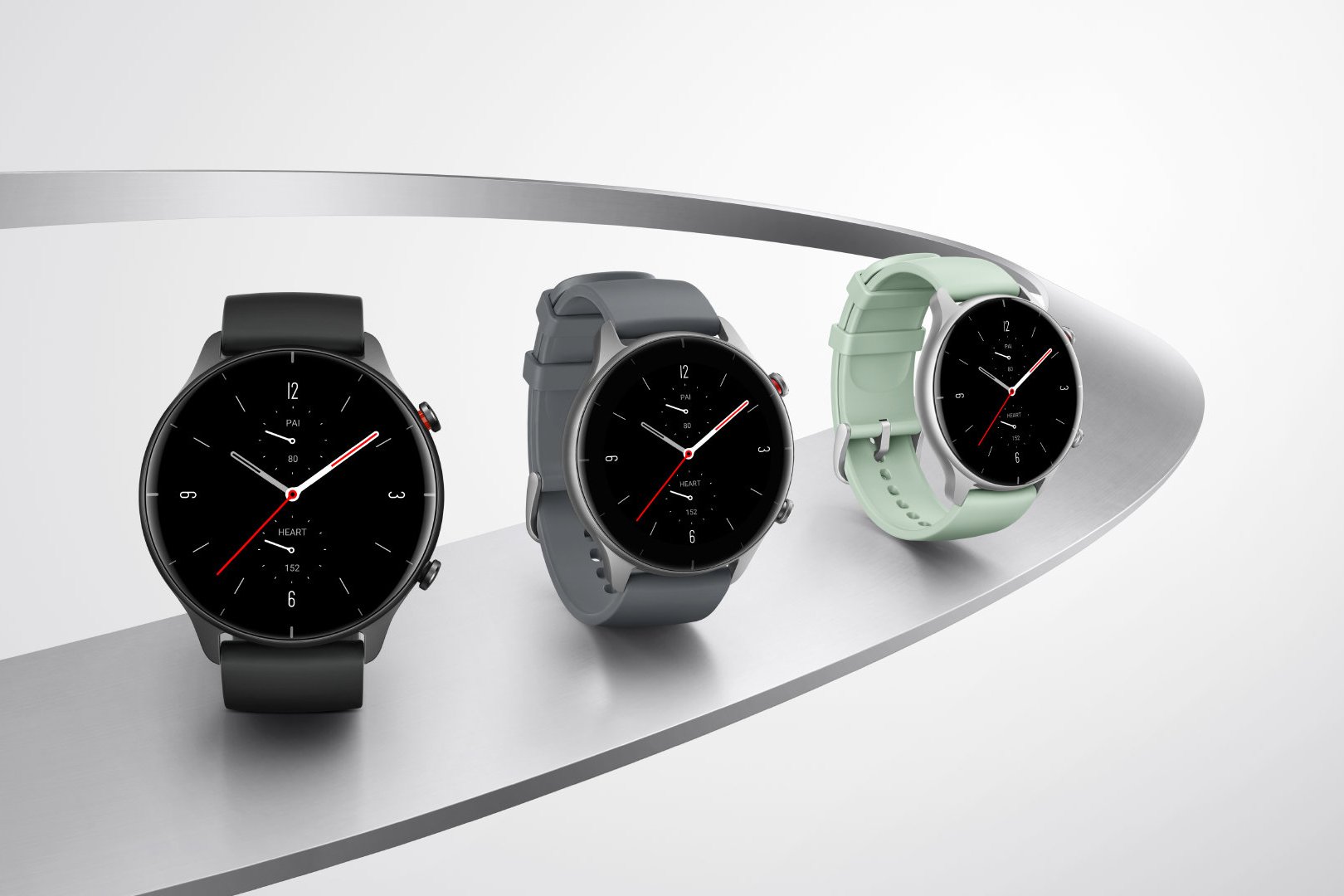 Huami has launched two new smart watches in their home country China. These models, called Amazfit GTR 2e and Amazfit GTS 2e, are exactly the same as regular models in terms of looks but with some small changes under the hood. Both are priced at ¥ 799 ($ ​​122) and are already ready to pre-order. They will go on sale from December 24th.
The newly unveiled Amazfit GTR 2e and Amazfit GTS 2e are cheaper than the standard Amazfit GTR 2 and Amazfit GTS 2. But they offer much better battery life with the same capacity battery because they lack WiFi.
For example, Huami requires 24-day battery life in normal use and a huge 45-day battery in basic clock mode at Amazfit GTR 2e. On the other hand, the usual Amazfit GTR 2 with the same 471mAh battery is said to run 14 days and 38 days respectively in these two modes.
Similar, at Amazfit GTS 2e with its 246mAh battery is advertised to offer 14-day and 24-day battery life in normal usage and basic clock mode, as opposed to 7-day and 20-day on the standard Amazfit GTS 2 with the same capacity battery.
Furthermore, the two new portable devices have a temperature sensor that is absent in the regular models. But to lower the price, they neither have enough internal storage for the music player nor a loudspeaker for calls. But they do come with a microphone for Xiaomi XiaoAI voice assistant.
Last but not least, there is an insignificant difference between the dimensions and weight of the newer and standard models. Also the latest models come only in the following sports colors.
Amazfit GTR 2e

Obsidian Black
Dolphin Gray
Ice Green Lake

Amazfit GTS 2e

Obsidian Black
Dark green
Roland Purple
FOLLOWING: Amazfit Pop Pro launched in China with built-in GPS, compass and voice assistant Xiao AI
ALWAYS BE THE FIRST KNOWER – Follow us!